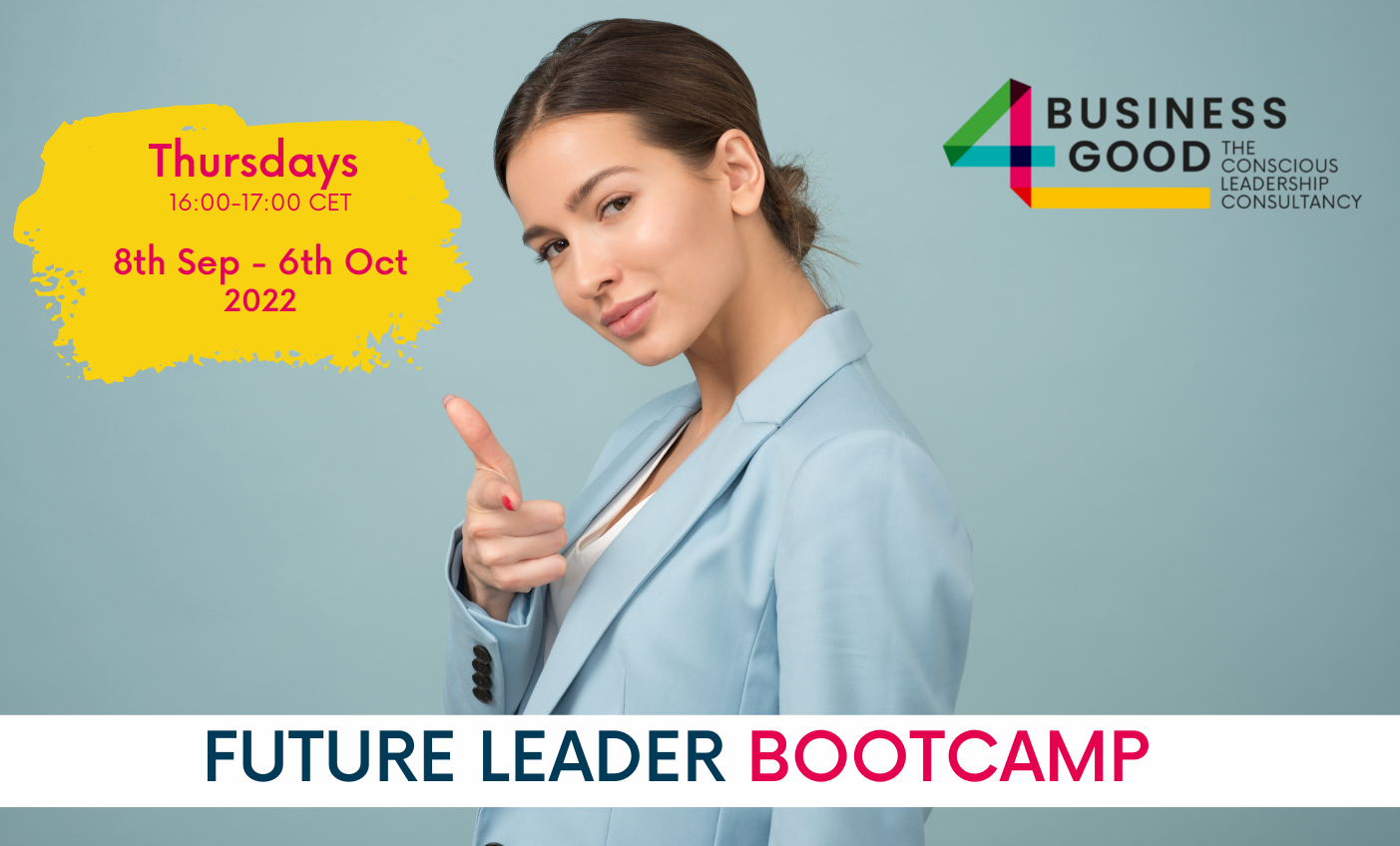 Does a 'high potential' on your team do an excellent job – but needs that extra something to be seen as leadership material ? Help them unlock their potential with this 5 week Bootcamp: in just 1 hour a week they will harness the power of Confidence, Executive Presence, Personal Brand and Networking to elevate their career and fill your future-leader pipeline. 
Future Leader Bootcamp:
Do you ever feel "invisible" at work?
Do you do a great job – but wish you had the self-confidence to speak up and put yourself forward more?
Do you wish you had the self-advocacy skills to communicate your value without sounding like a show-off?
…Or maybe you're an introvert and feel like only extroverts can network and grow their visibility?
If you answered yes to any of these questions, this Bootcamp has the answers. Go from feeling invisible to UNSTOPPABLE in this dynamic, engaging and interactive Future Leader Bootcamp – and learn to lead with fearless confidence in today's world of non-stop disruption.
In just 60 minutes a week, over 5 weeks you will take action to drive forward your career trajectory with unshakable confidence:
Thursday 8th September, 2022 (16:00-17:00 CET): Confidence & Mindset to easily clear internal hurdles that hold you back and keep you stuck

Thursday 15th September, 2022 (16:00-17:00 CET: Career Clarity to know what you want and how to get it with our proven 4-step Career Acceleration System

Thursday 22nd September, 2022 (16:00-17:00 CET): Personal Brand to discover your Super Power and communicate your value without bragging

Thursday 29th September, 2022 (16:00-17:00): Executive Presence to 'own the room' and be seen as 'Leadership Material' by your colleagues and decision-makers

Thursday 6th October, 2022 (16:00-17:00): Elevator Pitch to know exactly how to introduce yourself so you never "under-sell" yourself again!
LIVE on-line training (via Zoom): 60 minutes, every Thursday for 5 weeks
16:00-17:00 CET to fit easily into your working day

All sessions are recorded and available on our secure learning platform within 24 hrs

Standard Tickets = Euro 475 per person (excl. VAT)

VIP Tickets = Euro 525 per person (excl. VAT):


Bonus 30 minute private 1:1 coaching session with Madeleine
Bonus VIP Session on Thursday 3rd November, 2022 (16:00-17:00 CET)